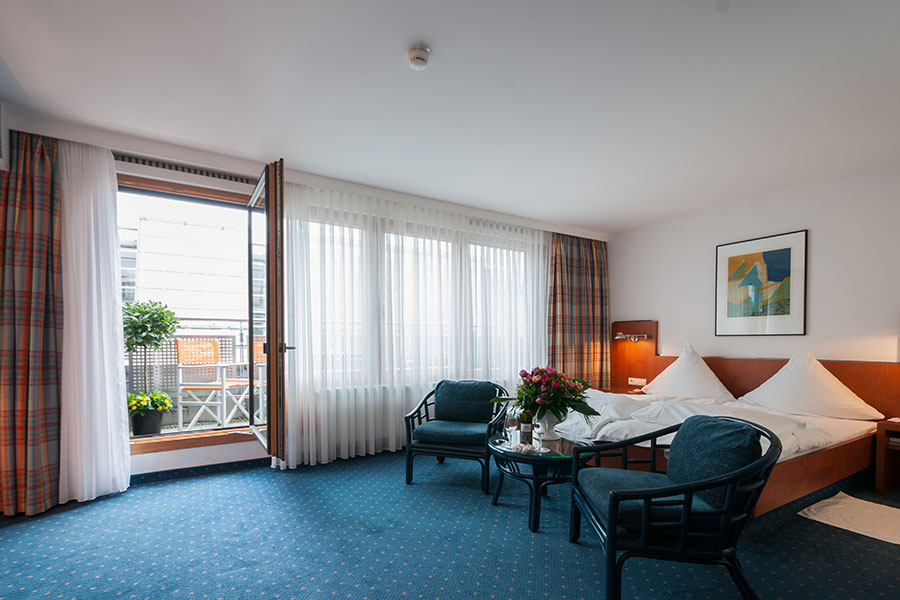 VIRTUAL MEETING FROM HOTEL ROOM
Schedule your virtual meeting from your hotel room during your business trip.
We offer you for this purpose:
20 MBit up & down – availability in our W-Lan network at the business price of € 20,00 per day.
Talk to our reception team when making your room reservation.