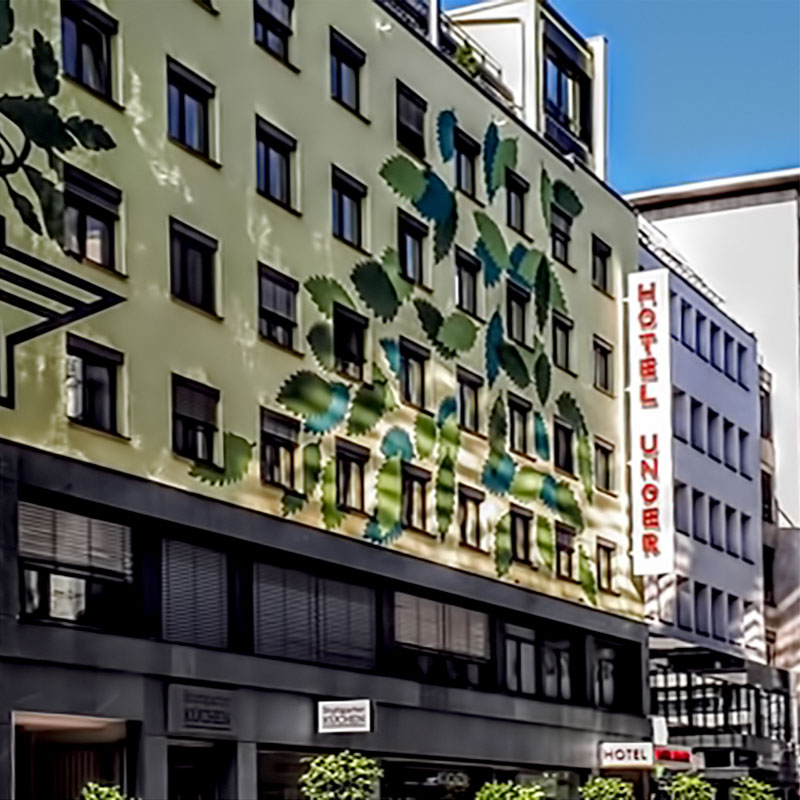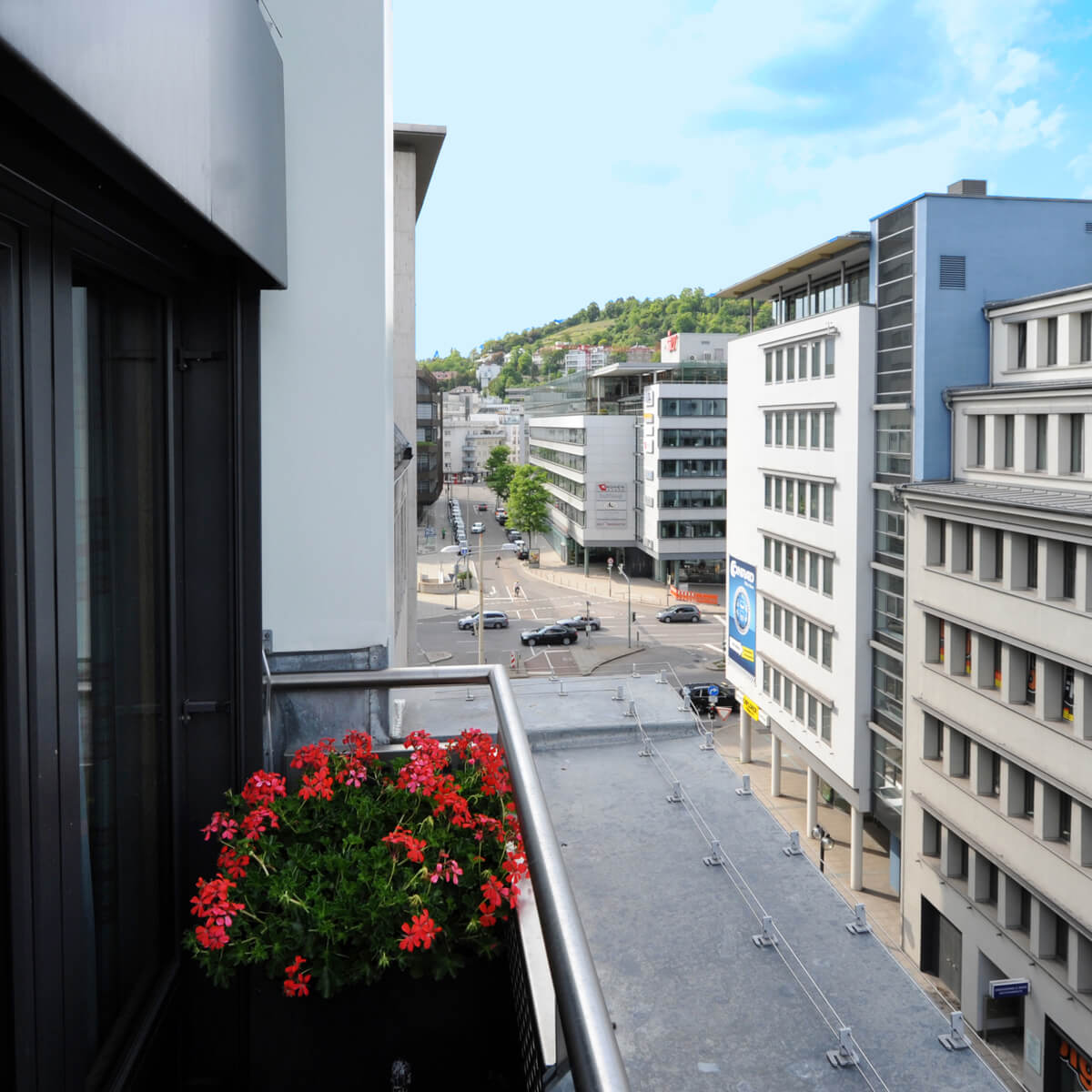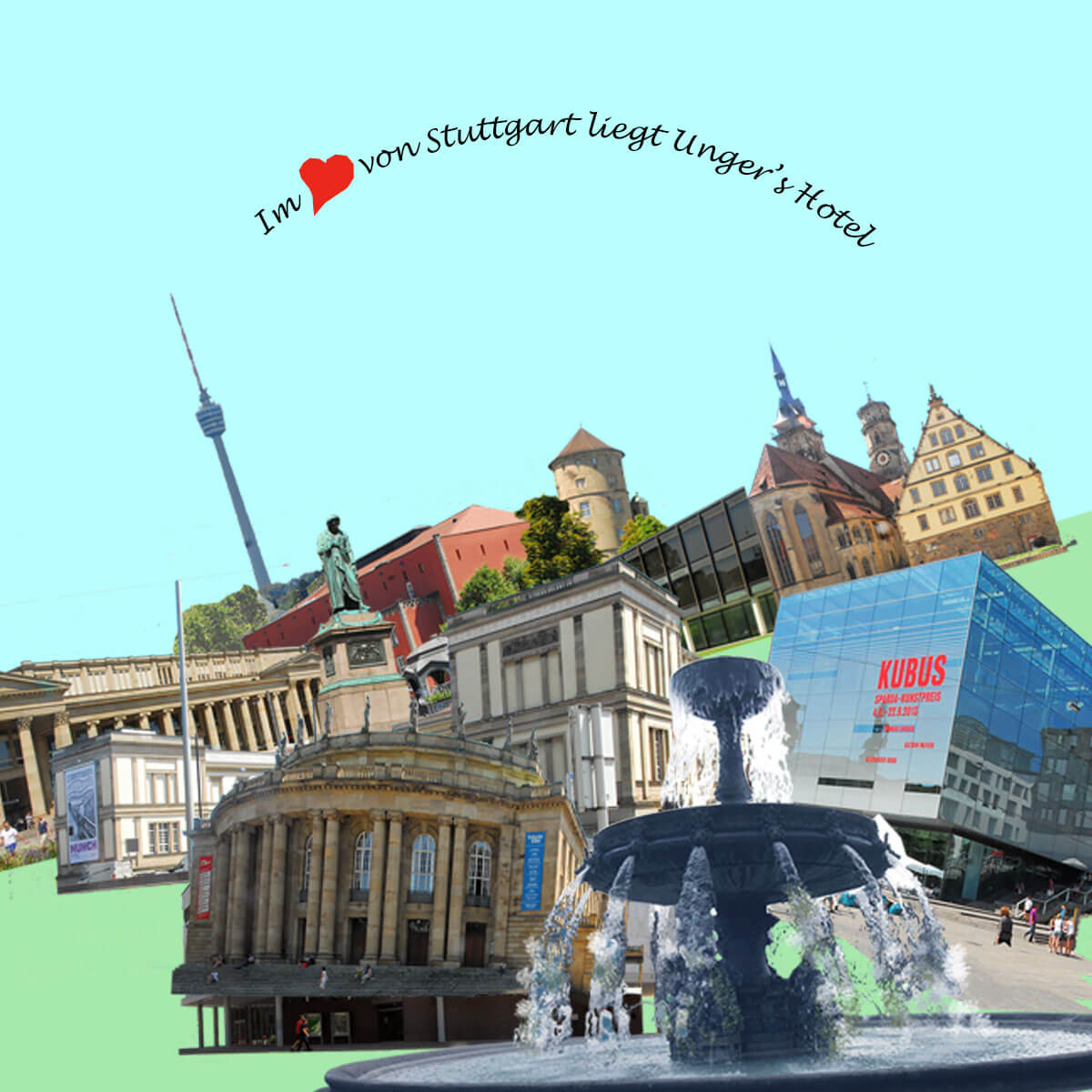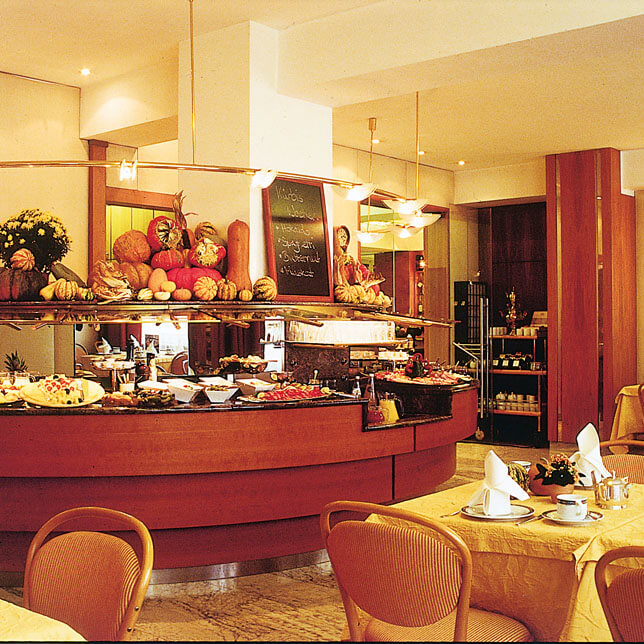 Since 1958, our 4-star hotel in the heart of Stuttgart has been your first choice with first-class service in an upscale ambiance.
Thanks to our city-centre location, right next to the main train station and an S-Bahn station, our hotel is ideal for business travellers and tourists who want to enjoy premium comfort and the advantages of a throbbing metropolis. If you arrive by car, we will provide you with a parking place in our underground car park (depending on availability).
Our quiet Rooms with their appealing, modern design are exclusively furnished with sustainable and environmentally friendly wooden furniture. The facilities meet the high standards of a 4-star hotel. All rooms are equipped with silent, draught-free air conditioning. We attach particular importance to the works of Swabian artists, which is displayed from the cellar to the attic – in the lobby, breakfast areas, corridors and rooms.
We offer one of the richest breakfast buffets in Stuttgart, serving mainly seasonal and fresh products from the local region. Our bar is open for you 24 hours a day. That's where you can enjoy an espresso after dinner or end the day with a draught pilsner beer or a single-malt whiskey.
The Swabian metropolis of Stuttgart has much to offer, and our premises are located right in its heart. By walking for just a few minutes, you can reach the New Palace, whose impressive baroque façade immediately reminds you of its world-famous template: Versailles. With its dark glass façade and the cubic steel structure, the Baden-Württemberg parliament building of 1961 represents a fascinating architectural contrast to the New Palace. The Old Castle, which includes a state museum, is also very much worth a visit. Likewise not far from our hotel are the State Theatre and the Stuttgart State Gallery, perfect for a taste of cultural excellence of the highest order. Or you can visit Stuttgart's Bohnenviertel (Bean Quarter). The lovingly restored Old Town charms with its numerous cafes, boutiques and antique shops. You can find many more tips here!
For business travellers, the proximity to the Stuttgart Congress Center and the direct S-Bahn connection to the airport are certainly appealing. You will also find the longest pedestrian zone in Germany – and this zone also happens to be rich with shopping opportunities.
You can also explore Stuttgart with our exclusive weekend package or the Wilhelma package. Visit the Mercedes Museum and the Porsche Museum and get to know a piece of modern Swabian history. The package also includes dinner at the Amici restaurant, which serves an exquisite cuisine. Of course, we would also be happy to organise other Swabian highlights on request, such as dinner in one of the traditional wine taverns of our Swabian metropolis (e.g. Die Kiste).