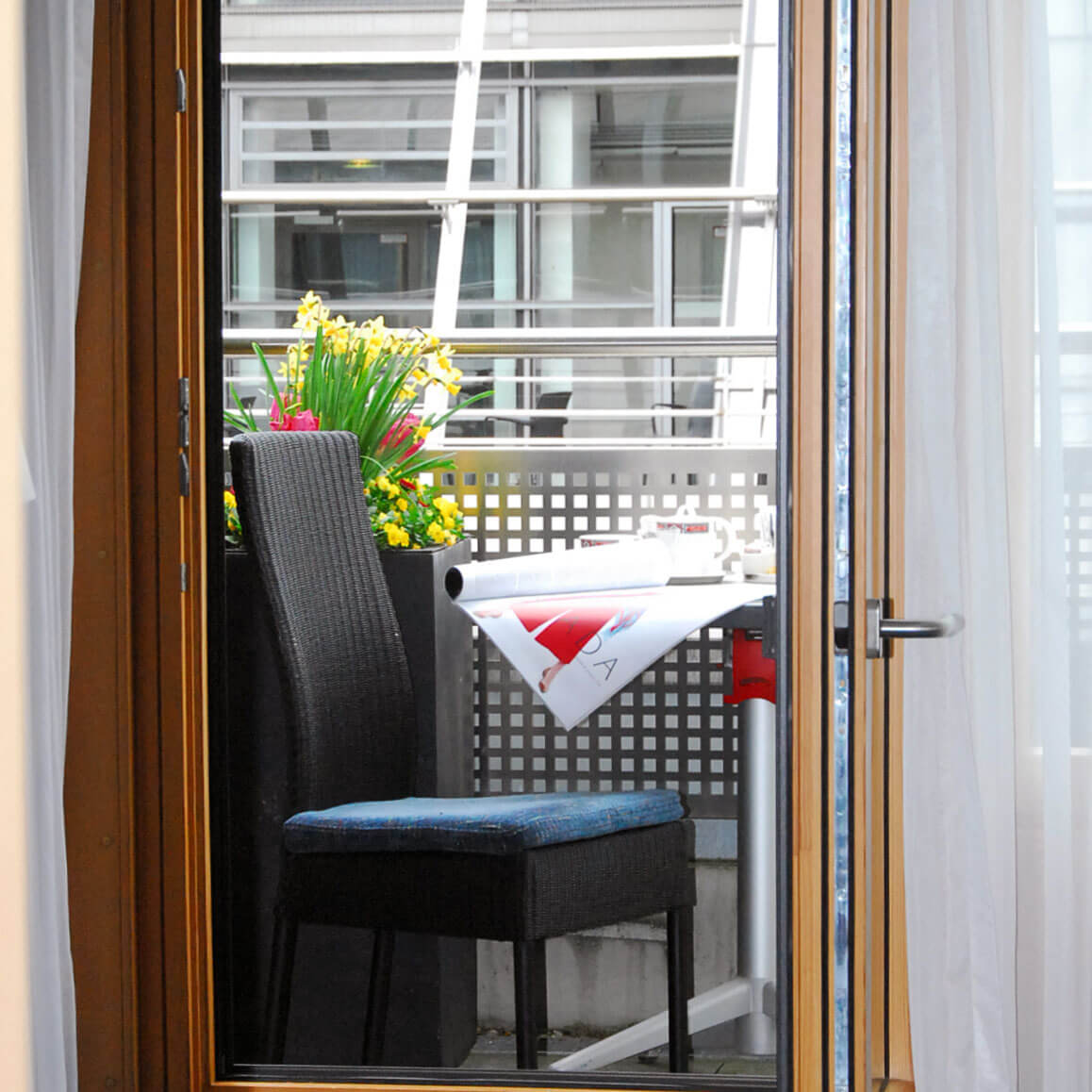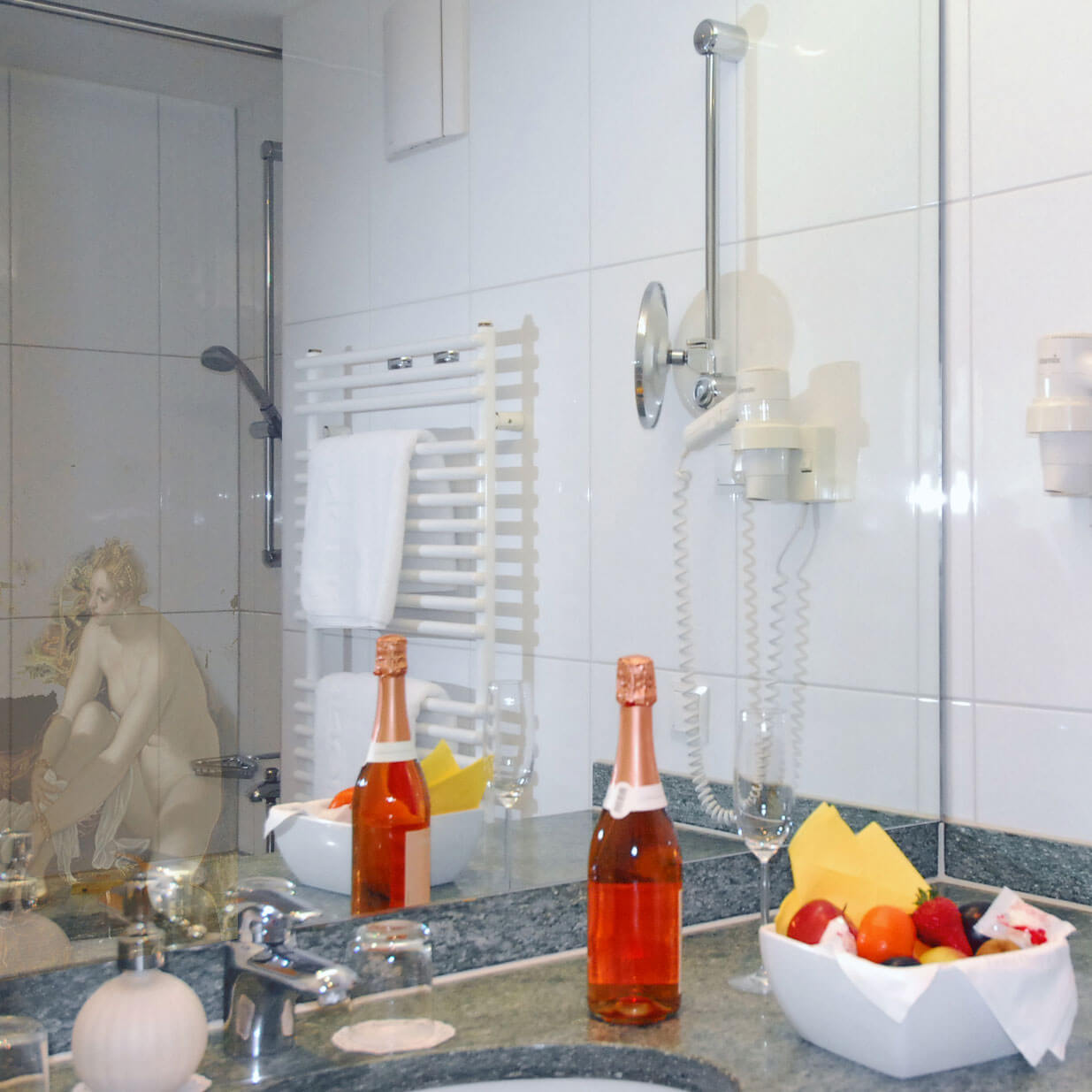 Room with a private balcony – right in the city centre.
Each room is equipped with a large desk, a seating area, a minibar, a trouser press and of course television, telephone and internet access.
The rooms are air-conditioned. The air conditioning system is silent.
The ensuite bathrooms have large washstands made of andeer granite, as well as large mirrors, vanity mirrors and hair dryers.
Bed sizes for single beds: 90×200 cm to 120×210 cm.